Amtrak Derailment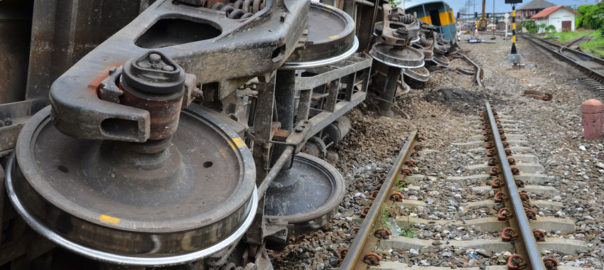 Our law firm  is  investigating and filing claims on behalf of passengers who were injured or killed in the Amtrak train derailment that occurred on May 12, 2015 in Philadelphia.  If you or a loved one has has been injured or killed in this train accident, please contact us free consultation.
On May 12, 2015, an Amtrak train bound for New York  derailed outside Philadelphia, causing passenger cars to overturn. It has been reported that the train was travelling at approximately 106 miles per hour when it entered a sharp curve causing the engine and its cars to derail.  The Amtrak Northeast Regional Train 188 was carrying about 240 passengers and five crew members at the time of the crash. This Amtrak crash killed several people and injured dozens.
The NTSB and FBI are investigating the crash. While the cause of the crash is still unknown, the New York Times reported that this derailment "took place in roughly the same area of track that was the site of one of the nation's deadliest rail accidents" on Labor Day 1943 resulting in the deaths of 79 and injury of another 117.  It has also been reported that seconds before the crash the engineer engaged the train's brakes, but it was already too late.
Can I File an Amtrak Derailment Lawsuit?
Our law firm can help determine whether you can file a lawsuit against Amtrak, the manufacturers of the train and potentially other companies.  It is important that you act quickly because there are deadlines that need to be met or you may be forever barred from bringing a claim.  If you or a loved one was injured in the Amtrak train derailment, contact our firm immediately for a free consultation.
Train Accident Law Firm
Mr. Mendelsohn's law firm is one of the most successful trial law firms in the country, having obtained total verdicts and settlements in excess of $100 million from some of the largest companies int he world.  Mr. Mendelsohn's law firm has also successfully recovered millions of dollars from various state and municipal entities related to their negligence.  If you or a loved one has been injured or killed in the Amtrak train derailment contact our Train Accident Attorneys today.  All lawsuits are being pursued under a contingency fee, which means that there are no fees unless a recovery is obtained.
Categorys:
[LoginRadius_Share type="horizontal"]