Two Hightstown Residents Perish in Limousine Accident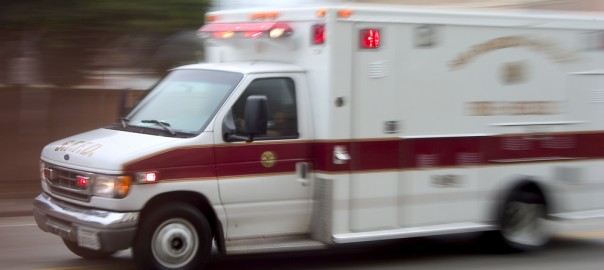 Monroe Danbury and his wife, Mirelle Danbury of Hightstown, New Jersey were involved in a fatal limousine accident on October 11, 2011. The couple were in a Lincoln Town Car owned by a Limousine service and were on their way to the airport when the crash occurred. The police investigation has revealed that the limo was travelling on Route 130 South in Bordentown, New Jersey when it inexplicably struck the rear of a tractor trailer loaded with construction equipment. The Limo suffered heavy front end damage that confirmed the severity of the impact.
When police arrived on the scene the limo was still wedged under the rear of the truck and it was immediately apparent that the passengers were severely injured. Ms. Danbury was pronounced dead at the scene, while her husband and the limousine driver, identified as Jesse L. Graves of Trenton, New Jersey, were taken to RWJUH in Hamilton for treatment. Due to the severity of his injuries, Mr. Danbury was transferred to Capital Health Regional Medical Center to undergo emergency surgery. Unfortunately, Mr. Danbury's injuries were too severe and he died during the surgery.
The limousine driver suffered a broken arm and hand in the crash. Police have advised that their investigation is continuing and no charges have been filed at this time. However, clearly Mr. Graves was distracted by something that resulted him negligently crashing into the rear of the tractor-trailer. In a strange twist, yesterday was "Put the Brakes on Fatalities Day," a where cities and states around the country seek to shed light on the dangers of distracted driving and danger that it poses to everyone.
If you or a loved one has been injured in a limousine accident as a result of the negligence of the limousine driver or employee, it is important that you speak to a New Jersey Limousine Accident Lawyer as soon as possible to ensure that your rights are protected. Contact our law firm to day for a FREE consultation — (973) 228-0391 or mmendelsohn@mskf.net .
Categorys: Personal Injury,
[LoginRadius_Share type="horizontal"]