Home
/
Verdict & Settlements
Verdict & Settlements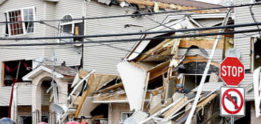 $19.2 Million Settlement with Gas Company for Home Explosion
Mr. Mendelsohn and his law firm recently reached a $19.2 million settlement with the parent company of Elizabethtown Gas.  This matter arose out of a deadly gas explosion which took place on November 11, 2015, at an apartment building located at 1035 Magnolia Avenue, Elizabeth, New Jersey.  The explosion left three family members  dead and three others with serious burn injuries.  The explosion also killed one of the tenants in the upstairs apartment who brought a separate action which has now settled.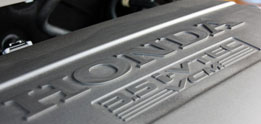 $12 Million Settlement for Defective Honda Suspensions
This nationwide class action settlement involving a suspension defect in certain Honda Vehicles.  It was alleged that a defect in the control arms resulted in the inability to properly align the tires, resulting in uneven and premature tire wear.  The settlement included both reimbursement for past premature tire replacement and a service action that replaced the defective components free of charge.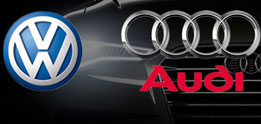 $69 million class action recovery against Volkswagen and Audi.
This case involved defects in over 3 million Volkswagen and Audi vehicles throughout the country. The alleged defects resulted in water damage to the vehicles interior and electrical components, including damage to the electronics that control the transmission. This settlement is currently on appeal.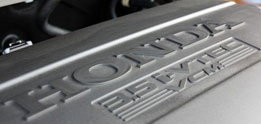 $40 million settlement on Honda & Acura class action.
This case stemmed from defects in over 1 million Honda and Acura vehicles in the US. The alleged defects in the air-conditioning system, including the condenser and compressor, resulted in failure of the system and costly repairs.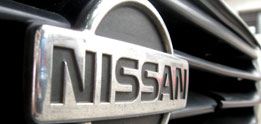 $20+ million class action settlement in Nissan class action.
This was a nationwide class action lawsuit against Nissan relating to alleged defects in Nissan Pathfinder, Nissan Xterra and Nissan Frontier vehicles. Due to the alleged defects in these vehicles' radiators, the interior components of the radiators (internal transmission oil coolers) break down allowing coolant to mix with the transmission fluid. As a result of the contamination, the transmission and other drivetrain components are damaged and may require replacement.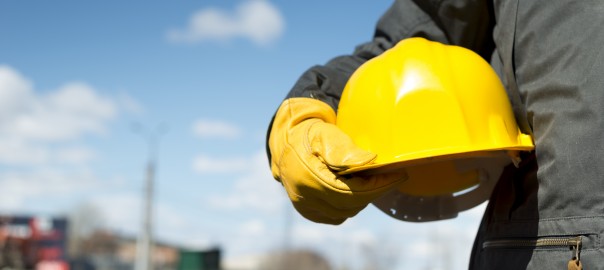 $7 Million Construction Accident Recovery
Settlement on behalf of a construction worker injured when a scaffold board he was standing on broke causing him to fall and suffer spinal injuries rendering him a paraplegic.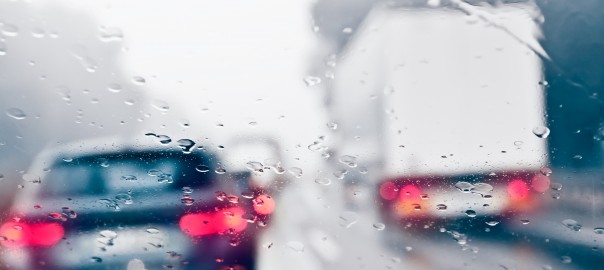 $6 million settlement in bus accident case.
This case involved a women who was crossing the street in the crosswalk when she was struck by a school bus attempting to make a left turn. As a result of the accident, she sustained mutliple life-threatening injuries including a fractured spine. Through cutting edge surgery and hard work she was able to regain her ability to walk with the assistance of a cane.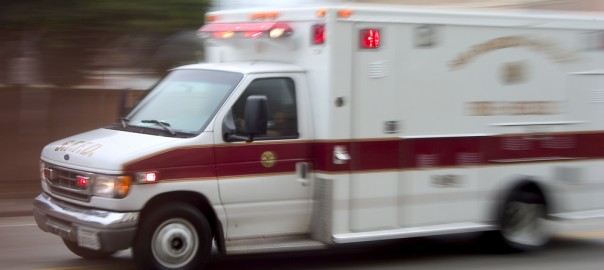 $5 million settlement in truck accident case.
This case involved a man whose pick-up truck was rear-end by a tractor trailer, causing his vehicle to be pushed into a construction vehicle he was following. As a result he sustained serious spinal cord injuries resulting in numerous surgeries.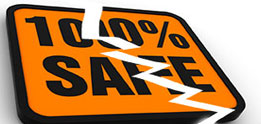 $4.7 million settlement in product liability case.
This case involved a mechanic who while working on an automobile suffered severe burns over 42% of his body when a fire was ignited by a droplight that was in the vicinity. Mr. Mendelsohn sued all the companies involved in the design and marketing of the light due to their inappropriate marketing of the light to commercial garages when they knew the drop light was neither safe nor apporoved for such use. The case settled after years of hard fought litigation.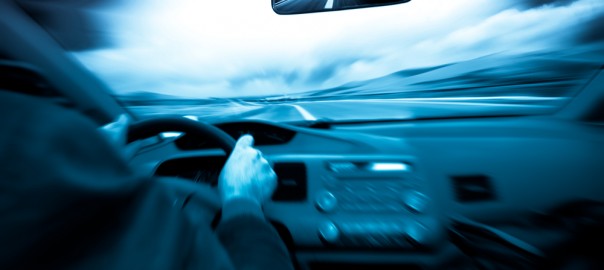 $2 million verdict in van accident case.
This was a case in which a woman was struck while walking across a Hudson County street, by a transportation van owned by Hudson County, New Jersey. The woman suffered multiple serious injuries, including her neck, back, and pudendal nerve. During negotiations prior to trial the insurance company for Hudson County offered $850,000 to settle the case, and that offer was rejected. The case then went to trial and resulted in a $2 million jury verdict in favor of the plaintiff.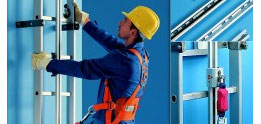 $2 million settlement for negligent ladder maintenance.
A cable television installer left quadriplegic by a 20-foot fall from a ladder accepted $2 million (which was the insurance policy limits). The plaintiff was working when the ladder slipped, allegedly because it had a worn foot pad, causing it to lose contact with the pavement. According to Fitzhugh's safety expert, the footpad was worn but not replaced when the ladder was inspected in November 2009 by Batavia Services of Seaview, Texas, which was under contract with Fitzhugh's employer, Time-Warner Cable, to regularly inspect its ladders and make repairs where needed.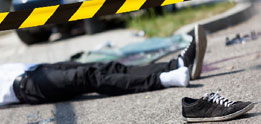 $1.875 million settlement for wrongful death.
The plaintiff was killed in a tragic accident on the New Jersey Turnpike when a tractor trailer lost control and struck plaintiff's vehicle. Becasue the plaintiff was killed instantly, he luckily had no "pain and suffering," thereby limiting the value of the case.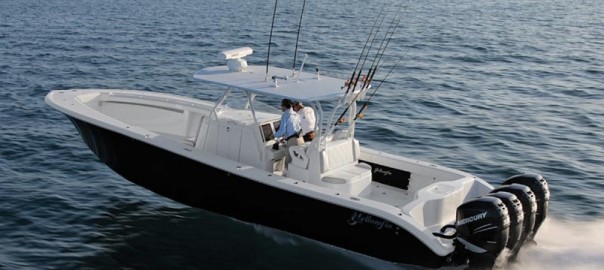 $1.54 Recovery for Boat Accident
This arose out of terrible maritime accident, one mile east of Long Branch, New Jersey. The plaintiffs were anchored and fishing off of the stern of a 17 foot Hydra-Sport skiff. Unbeknownst to plaintiffs, a 36-foot Yellowfin sport fishing vessel was on a collision course for their location and proceeded to run over the Hydra-Sport while travelling approximately 30-35 m.p.h. As a result of the collision, one of the plaintiffs was killed and the other seriously injured.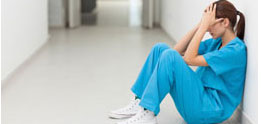 $1.4 million Settlement for nurse malpractice.
This is a confidential settlement, the details cannot be disclosed.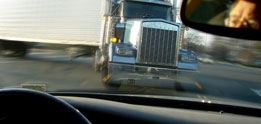 $1.2 million award in truck accident case.
This was a case in which a truck driver transporting an 18-wheel tractor-trailer filled with plastic irrigation coils sustained serious injuries when the coils rolled over his legs after he attempted to unload the trailer. The claims included negligence against the company who loaded the coils onto the rig in a faulty manner. The case settled after arbitration for $1.2 million.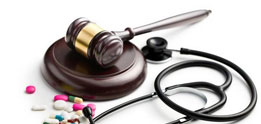 $1.2 million medical malpractice settlement.
This case involved a neurologist's failure to diagnose a herniated disk that resulted in partial paralysis of the plaintiff.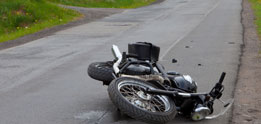 $1.14 million settlement in motorcycle accident case.
A man who was stopped on his motorcycle at a red light was struck by a bus making a left turn and dragged 50 feet resulting in severe injuries to his leg and shoulder requiring multiple surgeries.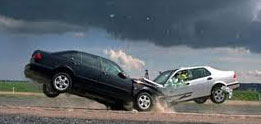 $750,000 settlement for head-on collision.
Plaintiff was struck by a commercial vehicle when that vehicle veered over the double yellow line in to plaintiff's lane. As a result of the accident, the plaintiff suffered severe orthopedic injuries requiring surgery as well as a traumatic brain injury. The plaintiff accepted the availble insurance policy limits.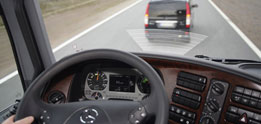 $240,000 settlement for rear-end collision.
Police Officer was rear-ended by a vehicle in Newark, New Jersey causing head injures.
view all