Sky Express Bus Accident Kills Four, Injures Many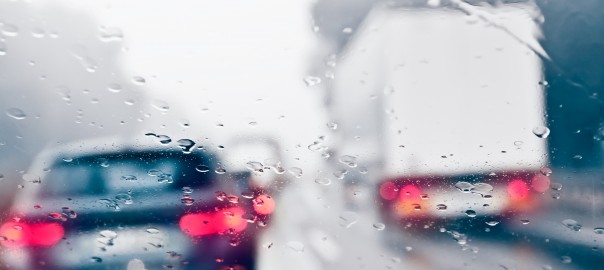 A driver for Sky Express, a discount interstate bus service was set to appear in a Virginia court on July 6, 2011 on charges stemming from a May crash on Interstate 95 that killed four passengers and injured dozens more.
Kin Yiu Cheung, 37, of New York City is charged with four felony counts of involuntary manslaughter in the fatal crash about 30 miles north of Richmond. Cheung admitted to police that he fell asleep at the wheel when the Sky Express bus bound for New York swerved off the highway, hit an embankment and overturned with 60 people aboard.
Virginia State Police have identified those killed in the crash as Denny Estefany Martinez, 25, of Jersey City, Karen Blyden-Decastro, 46, of Cambria Heights, N.Y.; Sie Giok Giang, 63, of Philadelphia; and Josefa Torres, 78, of Jamaica, N.Y.
Evidently, transportation Department officials were in the process of shutting down the company at the time of the crash, but had given the Charlotte, N.C.-based company an extra 10 days to appeal an unsatisfactory safety rating. A timeline released by the Transportation Deartment indicated that without the extension, Sky Express would have stopped operations the weekend before the crash. In response, Transportation Secretary Ray LaHood has directed the department to stop extending appeals periods for operators found to be unsafe.
Immediately following the crash, federal officials shut down Sky Express and issued a cease-and-desist order against the company after finding it was trying to circumvent the sgut down by selling tickets under different company names.
Sky Express is just one of the companies in the sometimes seedy industry of inexpensive buses that travel the country offering cheap fares. According to Federal Motor Carrier Safety Administration records, Sky Express buses have been involved in four crashes with an injury or fatality in the last two years. The company also has been cited for dozens of violations of drivers being fatigued over that same time, ranking it in the bottom 15 percent of commercial motor carriers.
Clearly, it was only a matter of time before a tragedy like this occurred. This accident probably could have been avoided if Sky Express had adhered to the rules regarding the amount of time drivers are permitted to drive in a 24 hour period and setting strict guidlelines to ensure safety procedures are followed. If you or a loved one has been injured as a result of negilgent bus or limousine company, it is important that you speak with an experienced accident attorney. Contact a New Jersey Bus Accident Lawyer today for a free consultation.
Categorys: Personal Injury,
[LoginRadius_Share type="horizontal"]